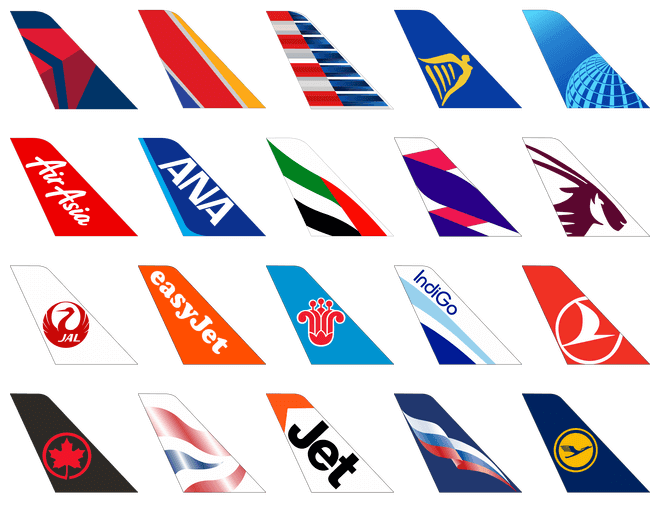 Save time and money on airline logo creation
Trying to re-create airline logos is a tedious and time-consuming task. It might cost a fortune to recreate logos, depending on which part of the world you or your outsourcers are located in. It could also take months of full-time non-stop work by a highly experienced illustrator to complete the project, by which time some of the initial logos created may have already changed.
Don't even think about downloading them for "free" from the Internet, in fact, you would need to find, edit, resize, adjust and convert these logos, and that would take even more of your time and money, not to mention possible copyright infringement.
That's why we've already done all the hard work for you including the legal part, so you can get on with more important things.
Get 877 ready-to-use airline logos already matched with airline IATA and ICAO codes just in minutes. Save weeks of time and thousands of dollars. All of our team members have been working in the online travel industry for at least 5 years and have high levels of experience and expertise in graphic design and illustration.