Set of 920 most recent ready to use airline logos
Retina-grade vector quality for each individual airline logo
Square and rectangular airline logo layouts for each airline
Each logo are manually re-created from scratch
Used and trusted by dozens of world's leading travel companies
All airline logos are matched with airline IATA and ICAO codes
Transparent logo backgrounds
All airline logos have been updating on a daily basis
Logos for 100% of scheduled and charter airlines
File formats: SVG

new!

, PNG, GIF, JPEG
Lossless compressed, saves up to 80% in size and download speed
ZIP export and API access
---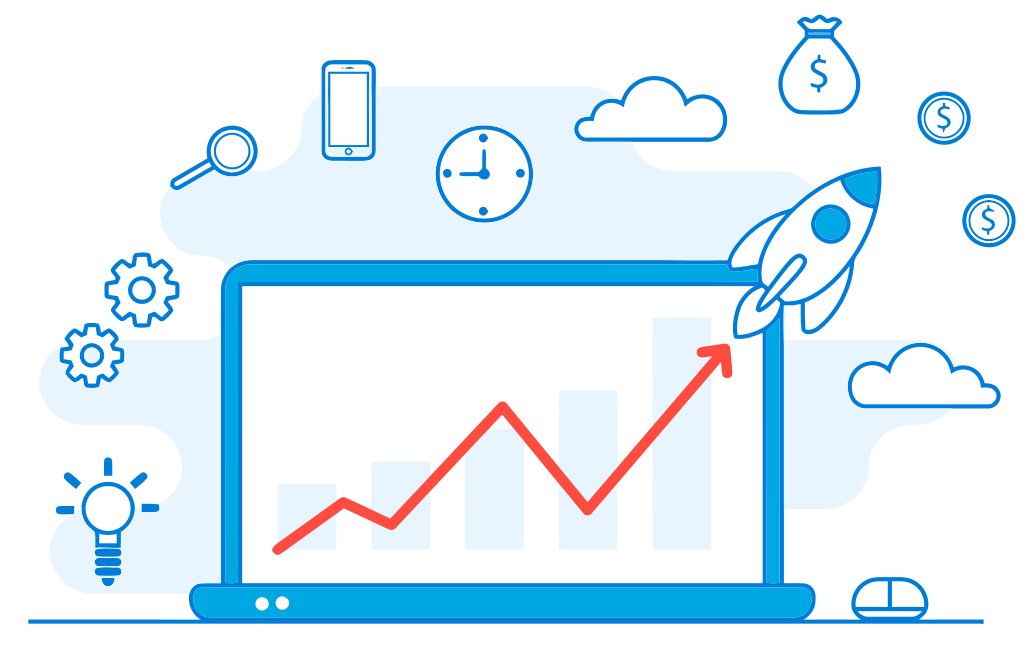 Increase conversion rate of your digital channels with Retina-grade airline logos
Airline logos are not only the essential part of your search results and a flight booking page but also critical for your conversion rate. Would your customers trust a service that provides wrong information from the first steps in a purchase funnel? Wouldn't be they concerned with outdated airline logos that were rebranded or renamed some time ago? Most probably they would be. And in order to provide the most accurate data, you have to keep airline logos updated.

In 2019 it's also important to provide HD Retina-ready or vector images for your customers in order to be in time with current online content consumptions behaviour a from user's perspective. Quality of a website and information provided is critical building trust between a service and a customer at the beginning of his journey with you. We handle all airline logos in vector format with the same aspect ratio for all logos and they also can be resized to any dimensions without losing quality. These logos look great on every platform: desktop, mobile and being integrated into existing systems.

Your search results and booking page visual load time affects your conversion rate and total revenue as a result. Did you know that Amazon found that every 100ms of latency cost them 1% in sales? In order to provide the best performance and minimize loading time on pages of your website, all images including airline logos should be minified. For PNG airline logos there is a method called lossless compression that saves up to 80% of image size (and reduce download time accordingly) without compromise in image quality. We developed and improved this technology and do compression on-the-fly, so logos are as tiny as possible to improve your page load time and conversion rates. Always. For every logo. Plus you can use a worldwide network of CDN servers for even faster content delivery or just host logos on your own servers.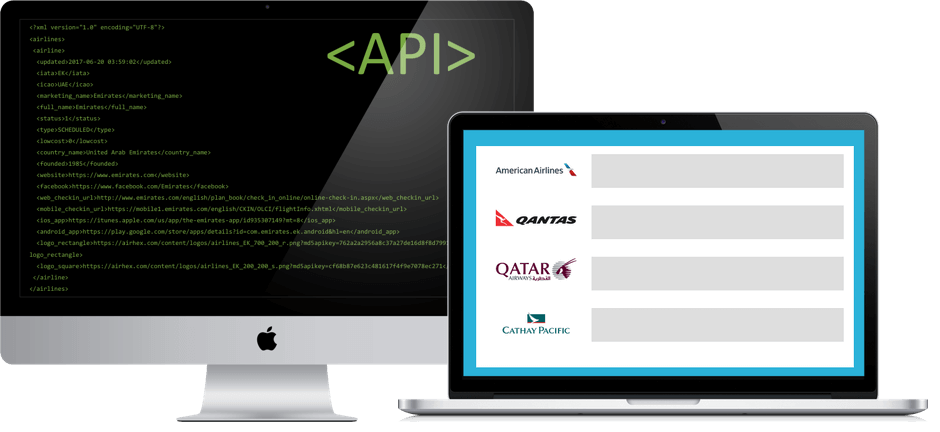 Fetch airline logo updates using simple API
This is a set and forget maintenance-free service. Our team check, review and update all airline company logos on a daily basis to ensure you always get the most recent and relevant logos. Integrate once and get fresh airline logos as soon as airline release it. We track all changes both manually and programmatically with software that checks and compares if an airline changes a logo on its website. And if there are any changes or a new airline takes off, our illustrators are notified and roll-out a fresh version within a few hours. Biggest travel brands rely on us. The proof is at the bottom of this page at "Used by" section.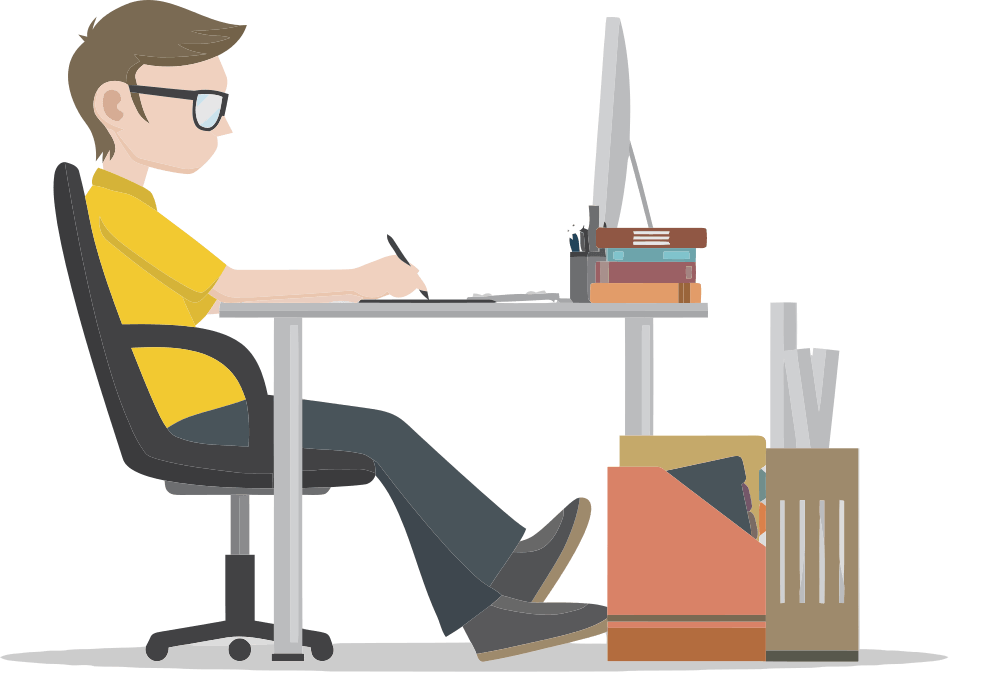 Save time and money on airline logo creation
Creating airline companies logos is a boring routine. You have to re-create the full set of airline logos from scratch. Did you estimate how much it would cost? We did. From $3,000 to $10,000 depending on which part of the world you or your outsourcers are located. It also might take some 1.5 months of full-time non-stop job of a single experienced illustrator to complete the project and discover that some logos have already changed, or that you've changed your mind about the size or proportions you wanted. Don't even think about collecting it "for free" from the Internet, in fact, you would need to find, edit, resize, adjust and convert logos that would take even more of your time and money and might lead to some unpleasant consequences related to copyrights. You can double that numbers if you need both square and rectangular airline logos. We've already done all of that boring job for you, so you don't have to. Get 920 ready-to-use airline logos that already matched with airline IATA and ICAO codes just in minutes. Save weeks of time and thousands of cash. This is not a marketing statement, this is our company goal. All of AirHex team members have been working in the online travel industry for 5-10+ years and did this routine multiple times in different companies and countries before started Airhex.
---
Use cases of Airline Logos Set by Airhex
Before

Pixeled airline logos in search results affect information perception by your website visitors or mobile app users
Conversion rate

-
After

Smooth high-quality logos increase conversion rate and trust of your website visitors or mobile app users
Conversion rate

+
Before

New airlines commenced operations but a booking system didn't know about it yet and content is broken or completely missed
Conversion rate

-

Retention rate

-
After

Updated airline data and logos allow displaying all available content from your suppliers in ideal interface displaying all available flights
Conversion rate

+

Retention rate

+
Before

The airline was rebranded in 2018 but passengers still receive outdated information in electronic tickets from OTA
Retention rate

-
After

Always updated airline data provides a smooth experience to customers and improves the customer retention rate
Retention rate

+
---
---
Customer Showcase and Testimonials
Wego

Travel Metasearch

We used to spend quite a bit of time for cropping, editing and keeping up to date airline logos. Airhex helped us to save time, so that we could focus on building a great travel websiteNatalya Kosenko, Project Manager at Wego, Singapore
Easyvoyage

Online Travel Agency

Airhex provides extensive, high quality airline data and logosLaurent Vandembergue, CTO at Easyvoyage, France
Inflyter

Travel Startup

We have been using Airhex for 18 months. It's a reliable data platform and they provide a high quality airline logo designWassim Saadé, Founder & CEO at Inflyter, France
Codegen

Travel Tech Company

With Airhex we can focus on the development work rather than wasting time on creating something that already existsMohamed Shirazi, Head Customer Relationships at Codegen, UK
For the last two years Airhex helped dozens of travel companies to save over 48,000 hours of work and more than $1.5 Million in operating costs
Airhex logo API is great - much better than wasting our time generating all the imagery ourselves, only to discover that a logo has changed, or that we've changed our mind about the size we wanted.Matthew Steer, Head of Product & Engineering at Travel.Cloud, UK
Initially we planned to outsource this scope of work to freelancers or external agencies, however signed up to Airhex to pass all of this pain with task management to someone else and there was a ready to use contentSteven Wong, Product Manager at GoQuo, Malaysia
This is a very helpful service that saves us a lot of timeNick Griffiths, UX Lead at Corporate Travel Management, Australia
---
Trusted by dozens of travel and tech companies
All logos listed here are individually authorized by every customer for placement
✓
Thank you for your request!
We will send you a link to download the report within few minutes. If there will be no e-mail from us, then check your junk or promo folder.
!
There was a problem submitting this form. Please contact us by email [email protected]




Submitting the form, please wait...
---