IATA code:

SQ
ICAO code:

SIA
Full airline name:

Singapore Airlines Limited
Trading name:

Singapore Airlines
Airline category:

Scheduled
Airline alliance:

Star Alliance
Airline type:

Full service carrier
Airline operating status:

Active
Country of origin:

Singapore
Year established:

1947
Official website:
link
Baggage & carry-on policy:
link
Web check-in:
link
Mobile check-in:
link
iOS mobile app:
link
Android mobile app:
link
Official Facebook page:
link
1333 airlines
Matched with IATA and ICAO airline codes
Real trading names without legal titles
Airline type (full service or low-cost)
Category (scheduled, charter, cargo, etc)
Airline operating status (active/non-active)
Country of origin
Year established
Links to web and mobile check-in for 530 airlines
726 links to baggage allowances and carry-on policies

new!

Airline alliance

new!

Airline website links
Links to airline Facebook pages
CSV file export and JSON/XML API access
⇦
A live example for SQ (Singapore Airlines)
---
Core components
Add-on for your current coding directory
1333 airlines
Real airline trading names without legal titles
Matched with IATA and ICAO airline codes
QR:

Qatar Airways
(Q.C.S.C)
AA:

American Airlines
, Inc.
SQ:

Singapore Airlines
Limited
LH:
Deutsche
Lufthansa
AG LH220
TG:

Thai Airways
International Public Company Ltd.
VA:

Virgin Australia
International Airlines Pty Ltd
Why do I need another coding directory?
Most other coding directories only provide the legal name of each airline. That means you'll need to sift through each code and trim the legal titles from the airline database or even Google their DBA airline names. For example, "Deutsche Lufthansa AG LH220" needs to become "Lufthansa." This is a tedious, time-consuming, expensive process, so that's why we've already done it for you!
Get a purified coding directory instantly at just a fraction of the cost of our competitors. We constantly monitor changes and add new airlines into our database on a daily basis. The quality of our data is our utmost priority. This is not a marketing statement, this is our company's mission.
We are from the online travel industry. All AirHex team members have been working in the online travel industry for at least 5 years and have carried out these checks and updates multiple times for various companies all over the world before joining Airhex.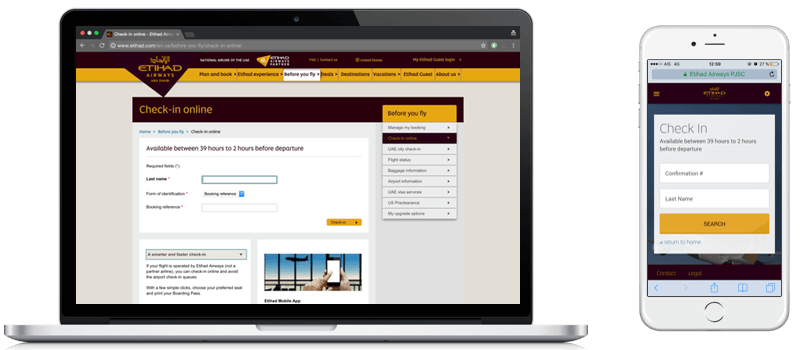 Links to online check-in and baggage allowances
Check-in links for 530 airlines
Both web and mobile check-in links (where the service is provided)
726 links to baggage allowances and carry-on policies

new!
Power up your travel app and get the edge over your competitors
Show your customers that they are your top priority by helping them check-in for their flights. Get access to online check-in links for every single airline that provides the service. Your customers will enjoy a smooth, hassle-free experience whether at home on their desktop PC or on the move with their mobile phone. It's a maintenance-free solution and there's no need to constantly test or worry about old or broken links. We check and update these links for you every day.
Extra airline content
Provide more helpful data to your customers
Links to airline websites, facebook pages and mobile apps
Category (scheduled, charter, cargo, etc)
Airline type (full service or low-cost)
Operating status (active or non-active)
Country of origin
Year founded